Chad Morehart, MSN, RN, FNP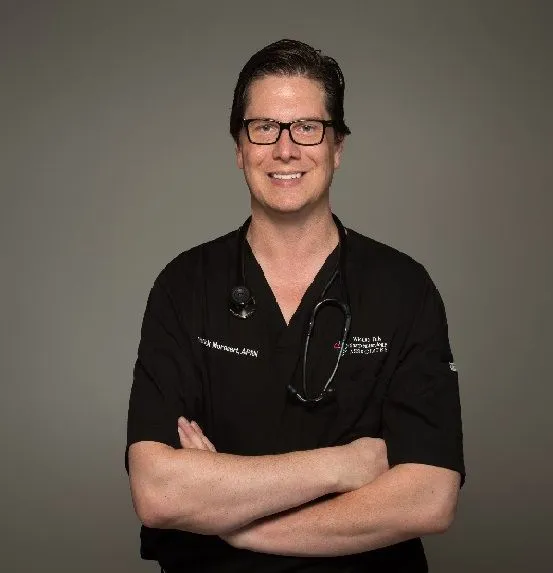 Chad Morehart is a Nurse Practitioner who joined Wichita Falls Gastroenterology Associates in March 2016 and rapidly became a valued member of our team. Chad was born and raised in Ohio and has also lived in Dallas, Austin, and Phoenix. After receiving his Bachelor's Degree in Nursing at Grand Canyon University in Phoenix, Chad worked as a RN in the Emergency Room and in the Neuro-Specialty Unit at St. David's North Austin Medical Center.
He received his Master's Degree from The University of Texas Health Science Center, San Antonio and was successfully licensed as Family Nurse Practitioner. Chad's duties at WFGIA include patient care at the outpatient office and rounding on hospitalized patients at United Regional Health Care Center. As a nurse practitioner, he works closely with the physicians to increase access to the office and to be sure your doctor's assessment and plan is carried out correctly.